How to book a Serengeti Safari?
The easiest way to plan and book your Serengeti Safari is by getting in touch with a reputable safari operator. Take time to research a little and make sure your ground operator in Tanzania is willing to make your safari special. Tripadvisor and Google reviews are good places to start. There are a number of Safari companies that operate safaris to the Serengeti and it is worth obtaining a quote from a few of them before taking a step to book your Serengeti safari.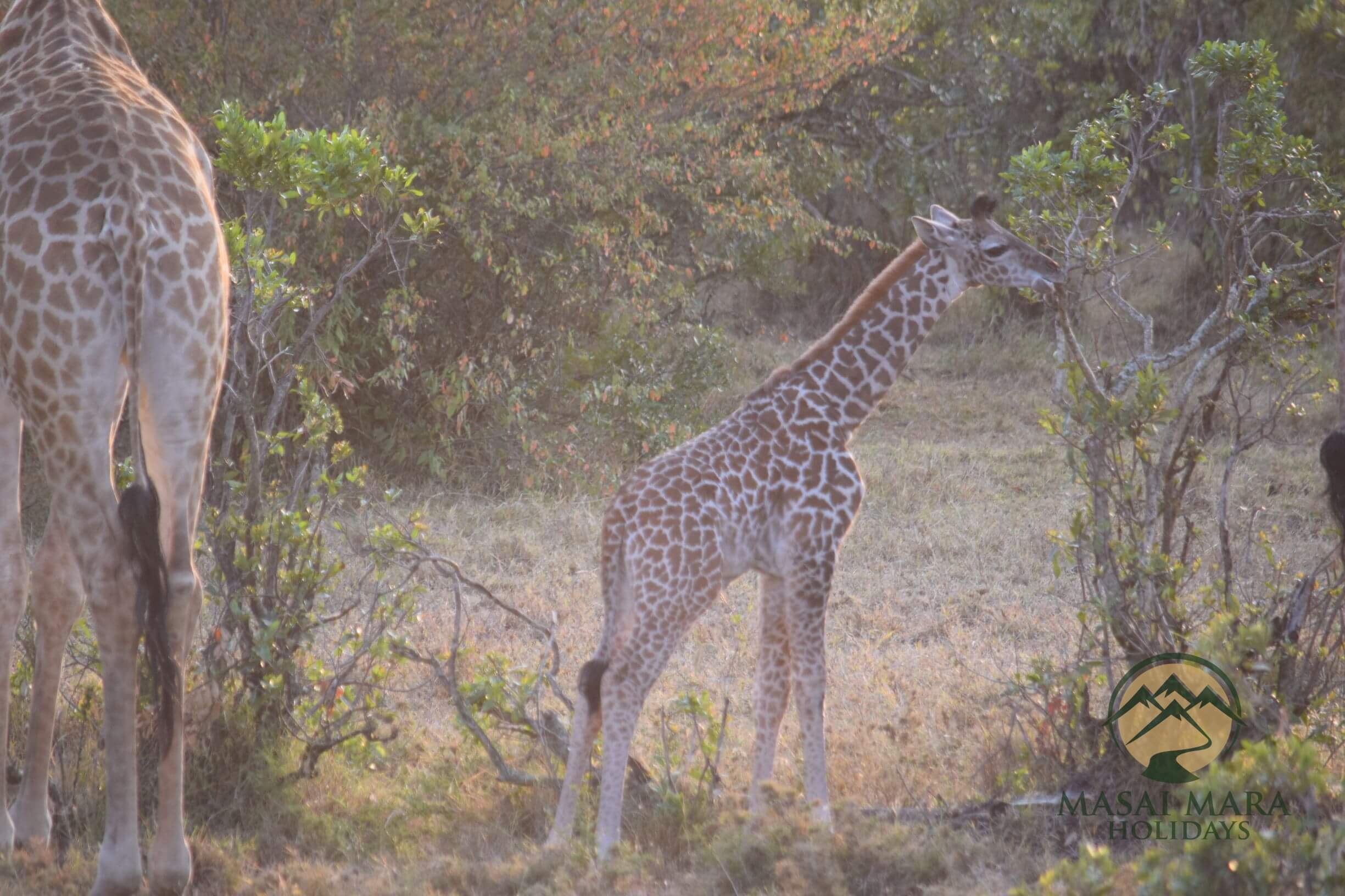 How do you Tell a Reputable Serengeti Safari Operator?
When choosing a safari company to book your safari to Serengeti, there are a number of  issues that you should consider:
Does the company with which you are speaking have extensive personal experience traveling in Serengeti and Tanzania at large?
Will the operator provide you with references of clients who have recently traveled with them? This may give you a better idea of the quality of the operation, and also may give you some insight into the experience you might have on a similar safari. Ideally looking at the company's review pages will give you clear unbiased information on this, a reputable Serengeti Safari Operator will have a number of reviews as written by some of the company's past clients.
How long has the company been in business?  This says a lot for the financial stability of a company as well as the expertise of the management and long-standing staff members
Does the company take credit cards for deposits as well as final payments on safari and other arrangements? Flexible Payment options will ease ou Serengeti safari booking process.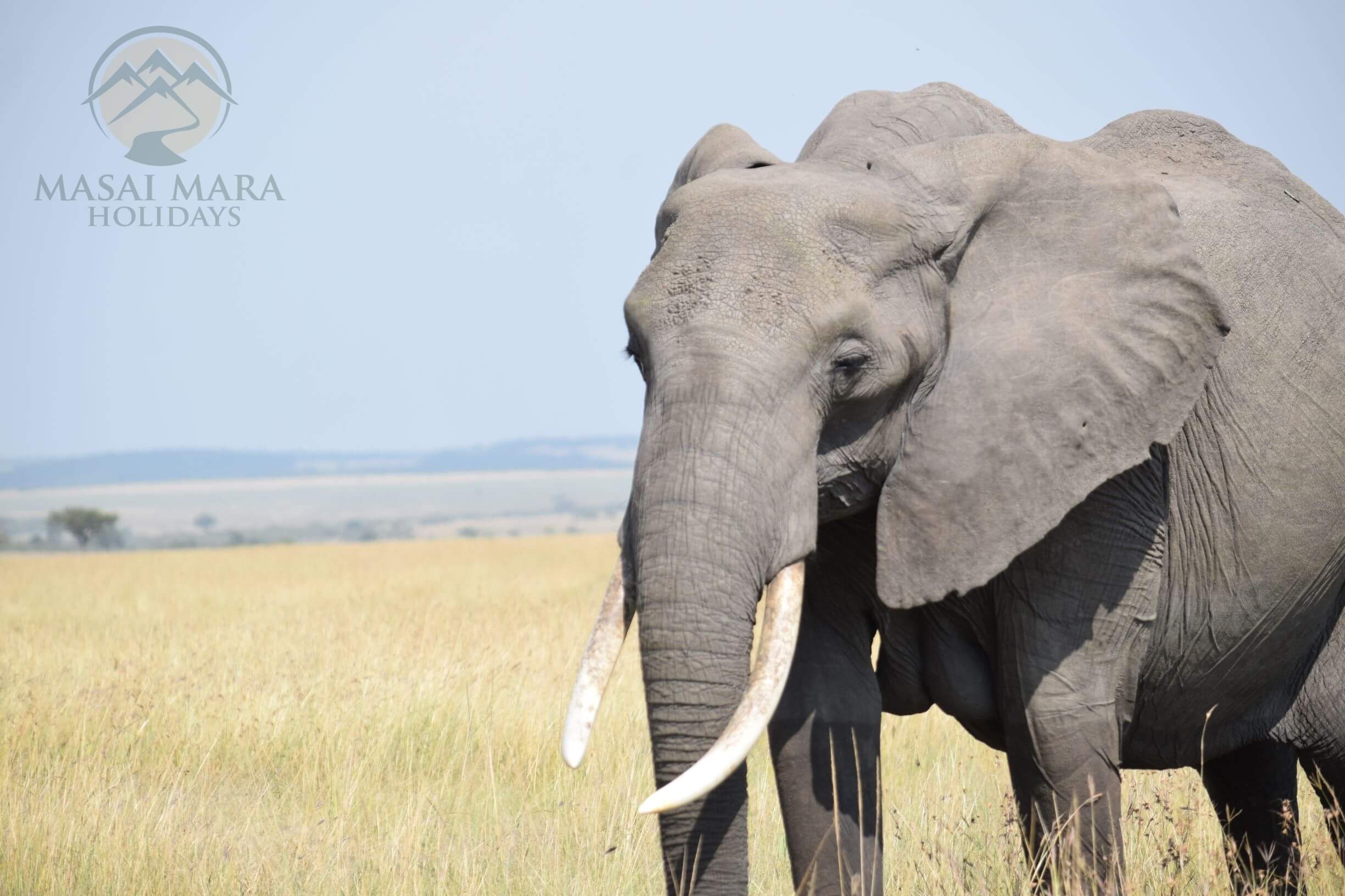 Your Serengeti safari booking is about experiencing Africa and it is quality people assisting you by booking the right safari for you and quality people maximizing that experience on the ground that counts.
Why book your Serengeti safari with a tour operator?
Safari in the Serengeti is quite complicated, different zones of the park offer different wildlife experiences at different times of the year. With the constantly changing patterns of wildlife and the movement in the Serengeti, safari operators have firsthand information on where the wildlife is going to be when you travel therefore will ensure you're in the right place at the right time to see the best game viewing possible.
Secondly, there is a wide range of accommodation options in Serengeti, and the quality that each individual lodge or camp offers differs. This information is clearly known by reputable safari operators and your operator will ensure that your Seenegeti safari booking is accommodated in a top-notch camp or lodge with saves you the worry of ending up in an accommodation full of compromised services.
Furthermore, the quality of your Serengeti safari tour guide is so important and what is an average safari experience will become an amazing safari experience if you have a really well-informed enthusiastic tour guide as offered by your safari operator company.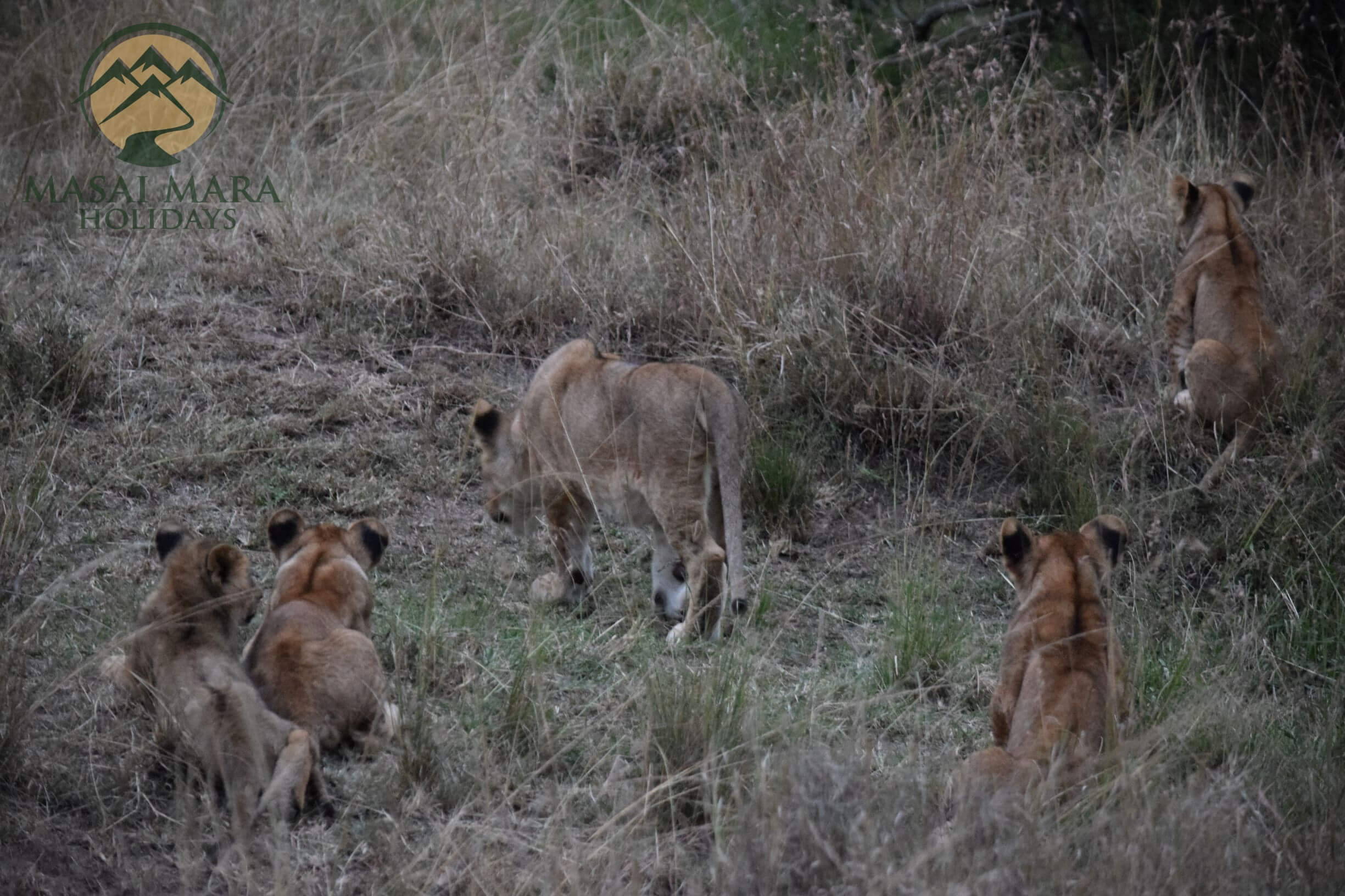 Lastly, what beats the comfort of just having to prepare your visa, air tickets, and flying into Tanzania, and getting into the Serengeti on a safari of your dreams that has been crafted to your preferences without you having to bother with the groundwork.
Serengeti Safari Booking Tips
One, If you are looking to safari from late July through to the end of September to October, then it is necessary to book your Serengeti safari well in advance. This time of year is known as the peak season as it is so busy that most of the lodges and camps will become full.
Two, have you heard of overcrowding in the Serengeti? If you have there are high chances of the safari taking place between these overcrowded summer months and most probably the safari was in the Seronera valley in the central Serengeti. This area of the Serengeti has a good reliable concentration of animals with a year-round water supply. Many safari companies send their clients to this part of the Serengeti, only this ensures happy clients because of the abundance of animals. If you are trying to avoid the crowds then ensure your Serengeti safari booking includes two other areas of the Serengeti as they are equally rewarding. One should be the south, western corridor or the north of this huge park depending on the time of year and where the migration is heading.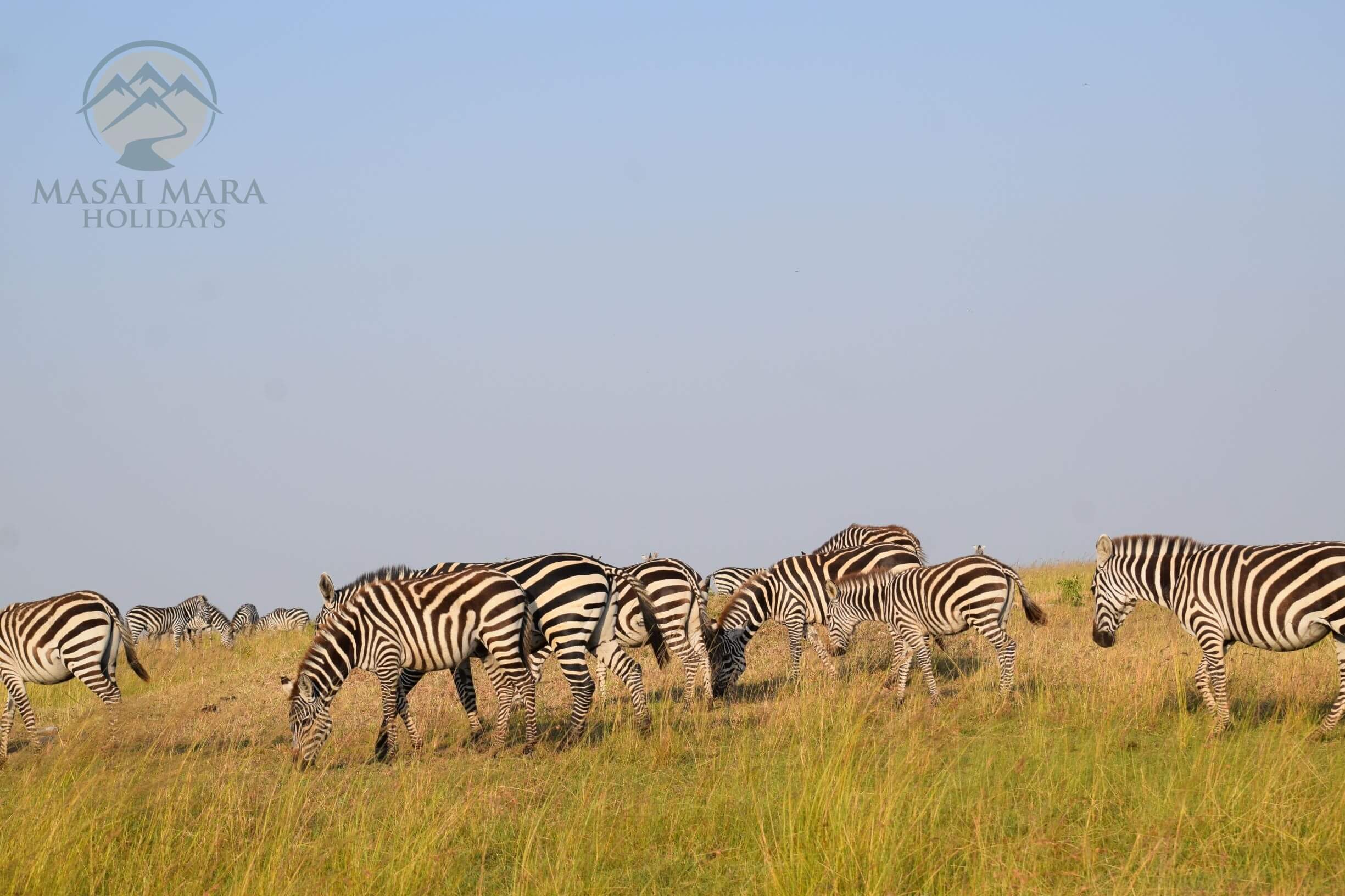 Three, if you have the luxury of booking when tourists are few in Tanzania then try to leave the actual booking of the safari until a few weeks before your departure. If it is low season from March through to the end of June, accommodations and to a lesser extent transport are at bargain rates.
Serengeti Migration Safari Booking
Many safari experts try to predict the whereabouts of the migrating herd animals to ensure a successful Serengeti migration safari booked in the right place and at the right time. The success of a Serengeti Migration Safari Booking is dependent on three main things; the rains being on time, the rains lasting long enough to influence the herds to move and also the experience of the company organizing migration safaris in the Serengeti.
The problem with these predictions is that in recent years the rains have not been on time or they have even failed, leaving some safari experts with clients booked in the wrong lodges in the wrong area of the Serengeti. How to solve this problem involves a little work on your part in researching your subject and booking your safari vacation with care.
How to Track The Migration?
We suggest keeping in touch with two or three tour operators in Tanzania. At Masai Mara Holidays Limited, we have a never-ending chain of safari vehicles with drivers who are returning from the Serengeti every week and so know the movements of the animals. Please feel free to get in touch to keep you well informed of what is happening in order to get your Serengeti safari carefully crafted and booked on time. Keep checking on the whereabouts of the migration and then book your accommodation through a quality operator accordingly. Safari operators should be able to get luxury accommodation cheaper than your booking directly.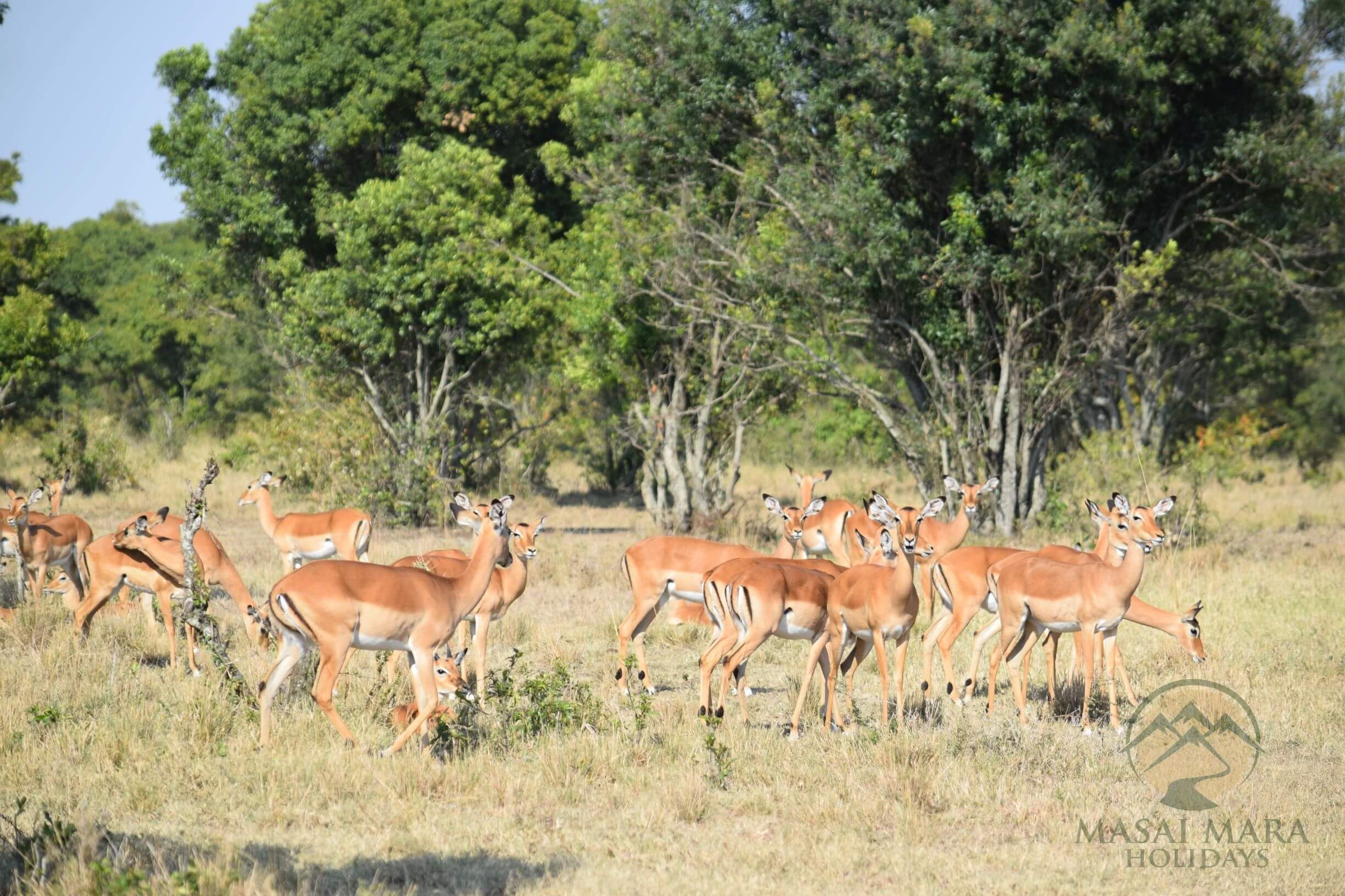 Unfortunately, the easiest way to a successful migration safari in the Serengeti is also the most expensive; book a luxury Serengeti safari in a semi-permanent luxury tented lodge. They are semi-permanent as they move several times per year as the migration moves. This almost guarantees you will be up close and personal with the great migration
Serengeti Safari Plannning
Upon getting in touch with a reputable Serengeti Safari Operator, ensure they take care of your safari interests and preferences to conclude with a perfect package that clearly will bring your African safari dreams to reality. Planning a safari should be enlightening, educational and fun therefore you should be enjoying the interaction you are having with your Serengeti tour operator.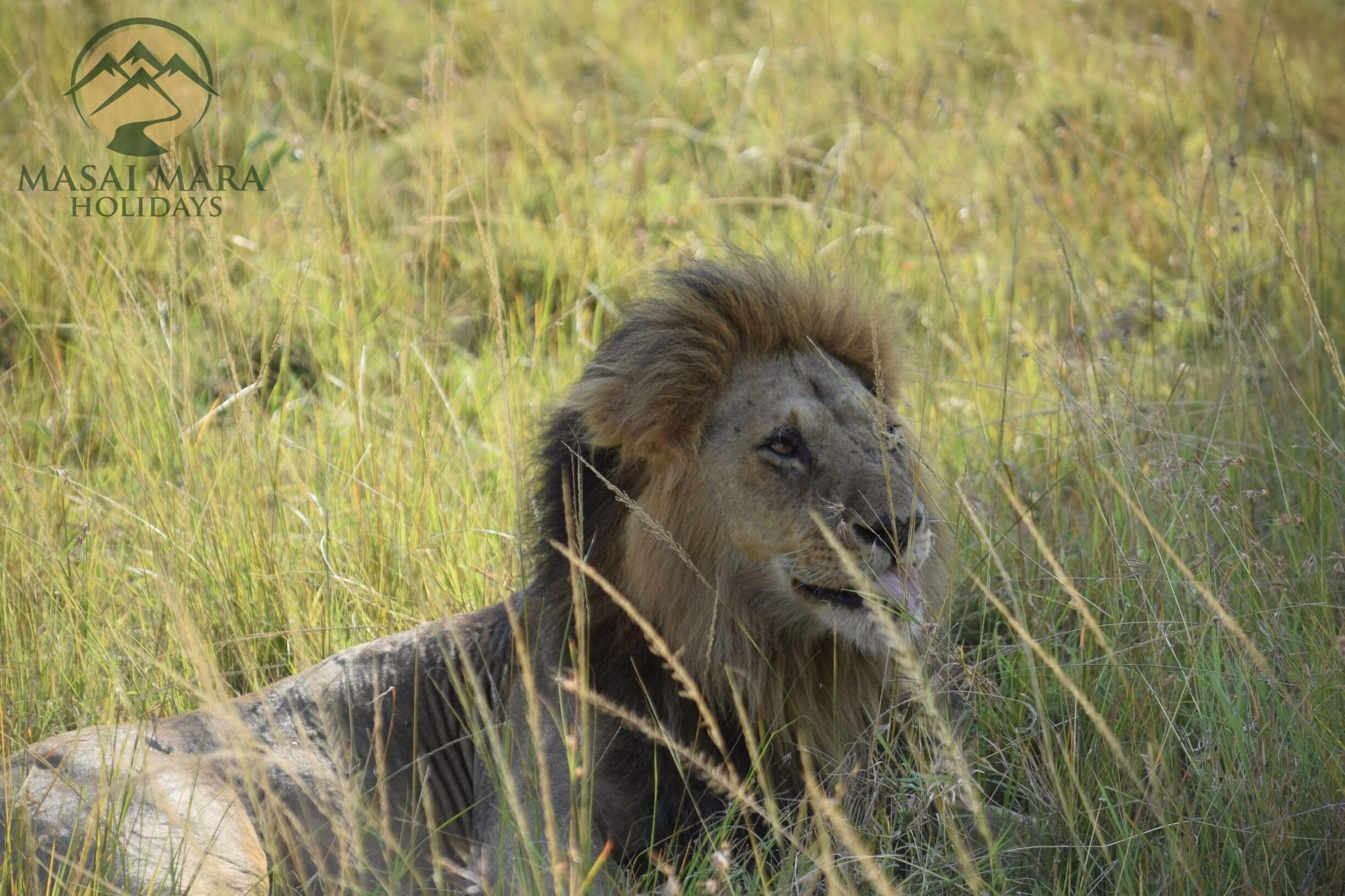 Once you finalize a safari package with a reputable operator that fits your budget, most operators will ask you to confirm your Serengeti safari booking. Ideally, to confirm your booking, you will have to make a 30 to 50% payment of the general total amount of your safari quote. This amount is spent on early reservations for your safari which requires booking in advance for example the accommodation. Expect to pay the remaining balance as your travel dates get closer. African safari payment is commonly done with direct bank wire or credit card payment. A reputable safari operator should be able to accept either of the two options.
Tanzania Entry Travel Requirements
Upon booking your Tanzania Serengeti Safari as your travel dates draw closer, there are a few requirements you need to consider before flying into Tanzania and straight to the Serengeti for the safari of your dreams.
Passport
Your passport must be valid for at least 6 months from date of entry to Tanzania and with sufficient blank pages for any visa stamps. If your passport does not meet the requirements, you must renew your passport or obtain a new one prior to obtaining the visa.
Visa
You will need to apply for a tourist visa which is ideally your permit to travel to Tanzania. Visa acquisition is now done online on this portal. Visas are valid for 3 months from the time of entry.
Requirements to Apply
Passport valid for at least six (6) months from the intended date of arrival, with at least 1 blank page
Image of the passport information page
A recent photograph of the applicant, passport-style
Copy of return or onward flight tickets
Credit or debit card to pay the eVisa fee
A valid email address to receive the approved application notification letter and visa grant notice, and any updates and notifications.
Medical Requirements
Consult your physician ahead of any trip to Tanzania Serengeti. The Centers for Disease Control and Prevention has details of required and recommended immunizations for international travelers as compiled by the World Health Organization. The CDC also regularly updates its website with news of outbreaks that affect specific areas and destinations; it's worth checking out their travel advisory and following up by consulting your doctor. You will certainly need to take some prophylaxis against malaria, and there are other immunizations that are highly recommended.
Tanzania is endemic to contracting yellow fever, so it is essential you have a yellow fever vaccination; you may be denied entry without one. We also highly recommend immunizing yourself against typhoid, hepatitis A and B, meningitis, rabies, and—if you're going to be in East Africa for an extended period—cholera. Booster shots, although not mandatory, are suggested for tetanus-diphtheria, measles-mumps-rubella, polio, and varicella.
Certain immunizations must be administered over a period of time, while others cannot be given at the same time. Consult your doctor at least 4 to 6 weeks prior to your trip, especially since some vaccines require time to take effect. Vaccinations should be recorded and stamped in a yellow international immunization card, which you will be given when your first shots are administered; take this with you whenever you go for booster shots or new immunizations.
Serengeti Safari Guide